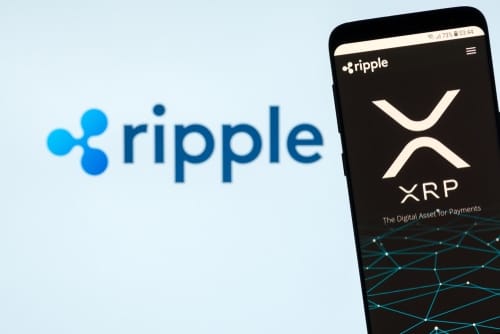 Ripple price (XRPUSD) is up slightly today as the market react to the overall strong US dollar. The currency is trading at $0.2435, which is a few points higher than last week's low of $0.2198. Other digital currencies are also relatively higher, with Bitcoin price up by 0.68% in the past 24 hours. Bitcoin cash is up by 3.92% while Binance Coin is up by 1.30%.
The biggest catalyst for the current price action in Ripple is the weaker dollar. The dollar index, which measures the currency's strength against key peers, has dropped by 0.13%. This is because the dollar is down by 0.18% against sterling, 0.22% against the Japanese yen, and by 0.05% against the euro.
The dollar is up slightly as traders wait for the upcoming debate between Donald Trump and Joe Biden. The market is also waiting for important economic data this week. These will include the global manufacturing PMIs, Eurozone inflation numbers, and the nonfarm payroll data from the United States. Analysts polled by Reuters expect the data will show that the economy added more than 800k jobs in September.
Meanwhile, Ripple price has responded mildly to news of a major hack that happened in a leading exchange in Singapore. On Friday, an exchange known as KuCoin reported that hackers had drained more than $150 million worth of digital coins. In a statement, the bank did not name Ripple as one of the stolen currencies.
Ripple price technical outlook
The four-hour chart shows that the Ripple price has moved from a low of $0.2198 to the current level of $0.2435. The price is below the lower support of the ascending channel that formed between September 6 and 20th. It is also slightly above the 25-day and 50-day exponential moving averages. Still, the price is finding strong resistance at $0.2470. This price is along the first resistance of the classic pivot points.
Therefore, a move above this level will see bulls attempt to test the next resistance at $0.2553. On the flip side, a move below the pivot and the 25-day and 50-day EMA at $0.2400 will invalidate this trend.
Don't miss a beat! Follow us on Telegram and Twitter.
Ripple technical chart
More content