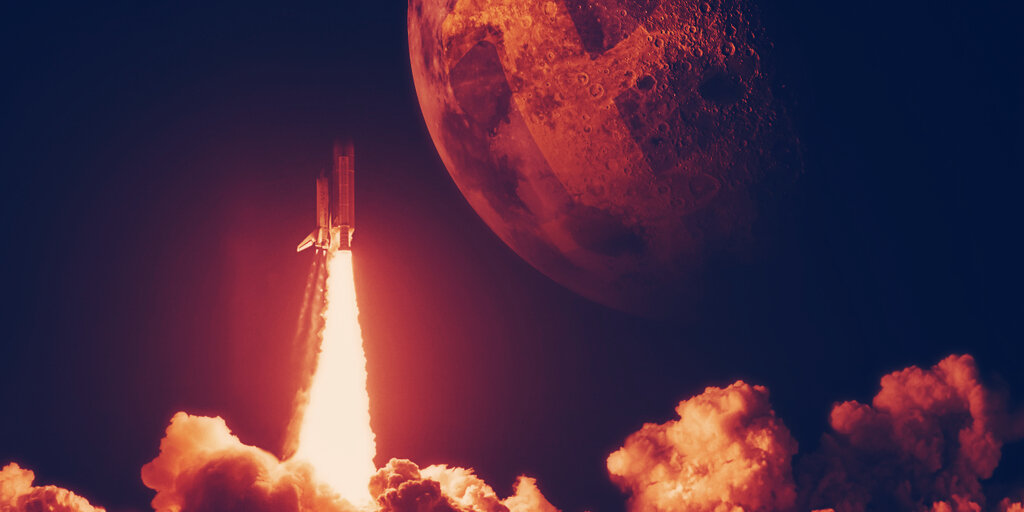 In brief
Reddit launched a cryptocurrency called $MOON in May.
Users of the platform are rewarded with the ERC-20 token for posting.
The tokens can be sold for cash, Reddit users have shown.
Reddit's crypto community has worked out a way to sell its $MOON currency for cash.  
Moons—launched in May—are ERC-20 tokens awarded to those who contribute to the cryptocurrency section of the social media site. The better your contribution, the more Moons you'll receive. 
The point is to let users of r/CryptoCurrency own a part of their community. They show your reputation within the subreddit, and you can use them to unlock exclusive features or add weight to votes in polls on the platform. 
And though they're ERC-20 tokens—tokens that run on the Ethereum blockchain—they're hosted on a test version of Ethereum, meaning you can't swap them for, say, ETH. 
But Ethereum developer Austin Griffith in July created a way to move the tokens from one blockchain to another—from the testnet, called Rinkeby, to an Ethereum sidechain, xDai. This lets users turn the tokens into cash. 
[embedded-post id=29212 /]
And yesterday, a Reddit user posted instructions on how to do this. It explains in detail that turning Moons into cash requires some Ethereum, the decentralized finance (DeFi) token, Dai, and MetaMask. 
You'll also need some Rinkeby Ether—a currency used for powering the Rinkeby blockchain—to cover fees, and MetaMask—a plugin that allows users to store Ether and other ERC-20 tokens—and some other cryptocurrencies. 
How to convert Moons to cash
So here's how to convert your Moons to cash, according to the Reddit post. 
First, send Moons to the MetaMask wallet. They can then be sent from MetaMask to Griffith's xMoon exchange, and changed to xMoons. This puts the token on the xDai blockchain. 
Then, once the user has the xMoons, they can sell them on the decentralized exchange Honeyswap. From there, the cryptocurrency received in exchange for the xMoons can be sold on another exchange for fiat, if desired. 
The method is already a success, according to some Reddit users. 
One user wrote yesterday that discovering how to sell Moons "was like winning a small lottery," adding: "I am just so happy to have something good come out of this nightmare of an altcoin bear market."
And the crypto Twitter crypto community was sharing the tricks to turn the tokens into cash today, too. 
So far, $402,387 of $MOON has been traded in the past 24 hours on Honeyswap, according to the exchange's stats. Today, the token trades for $0.16. 
Prolific r/CryptoCurrency Reddit users better snap up the tokens quickly.