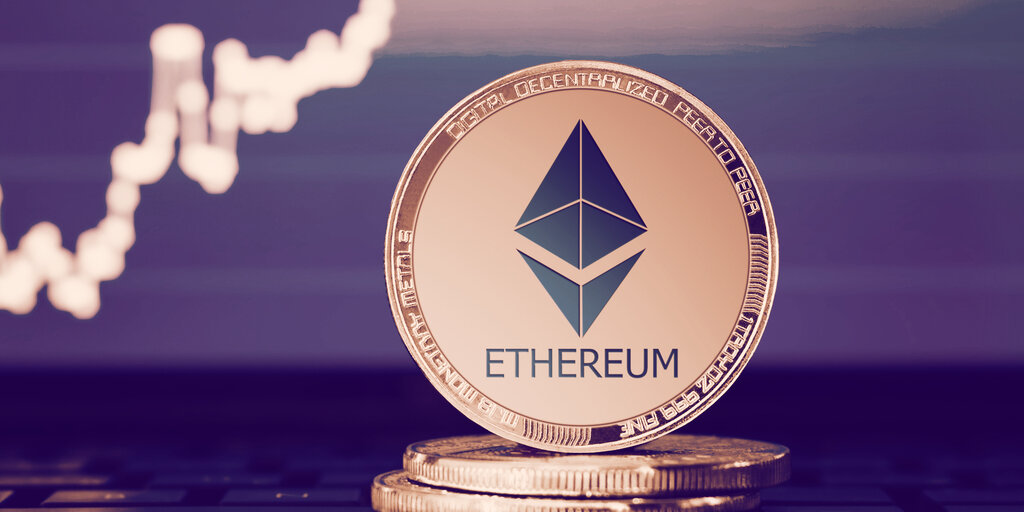 In brief
Ethereum 2.0 is on track for a November launch.
That's according to one of the developers building an ETH 2.0 client.
There are a couple of things that still need to be done, however.
Ethereum 2.0., the much-needed and much-delayed update to the Ethereum blockchain, is on track for a November 2020 launch, according to one of its developers. 
In a blog post summing up recent updates on the long road to Ethereum 2.0, Raul Jordan, an Ethereum 2.0 developer with Ethereum infrastructure builder Prysmatic Lab, said that should various security checks and user experience polishes take place, "November is still looking good for a launch from our perspective."
Ethereum 2.0, the main upgrade to the Ethereum blockchain, can't come soon enough. The current Ethereum blockchain supports around 14 transactions per second. It is also fit to burst: Network utilization is at 97% and the average cost of an Ethereum transaction is on a record streak.
Adding to the pressure is this summer's rise of DeFi—that's decentralized finance, the catch-all term for experimental non-custodial financial products into which investors have poured about $8 billion, almost all of it in the past three months. It has stretched Ethereum to its limits and the network is already too expensive to process small transactions.
Ethereum 2.0, however, promises to solve all of that. Vitalik Buterin, co-founder of Ethereum, claims that the new version of the blockchain will eventually increase transaction speeds to 100,000 per second. It also moves the blockchain from an energy-intensive proof-of-work blockchain to a proof-of-stake one. 
But Ethereum 2.0, which has been in the works for years, has been beset by delay after delay. The timeline for a November launch is ambitious, said Ethereum Foundation researcher Justin Drake in July. Drake said that a January 2021 launch is more likely, though Buterin and other Ethereum researchers have disputed this. 
What's left to do?
Currently, Ethereum 2.0 is in its Medalla testnet, a public network created by the Ethereum Foundation that acts as a sandbox before the mainnet. Having recently been fixed after crashing in August, the testnet appears to be running smoothly.
The developer team announced it will use the security firm, Trail of Bits to perform the second security audit for its Eth 2.0 client, Prysm. It used Quantstamp for the first audit. "For the sake of optimization, sometimes we diverge from the spec in certain places and this audit will help determine the safety of our approach," said Jordan in his post. 
He added: "Going into mainnet, having 2 full code audits for our eth2 client is critical for the safety of our stakers and in order for us to also identify ways of improving our client with code best practices." 
Other improvements on the roadmap include optimizing its peer-to-peer routing to make sure that Ethereum nodes will favor "well-behaved peers, while restricting less useful ones"; fixing bugs that prevent the network from being interoperable with other blockchains; and integrating ETH 2.0 APIs in the Prysm client. 
For public transparency, the team has published a checklist of tasks that need completing to launch Eth 2.0 mainnet. Here's the full, unedited list:
Second security audit

Implementing the eth2.0-apis standard in Prysm for client interoperability

Wrapping up voluntary exits in Prysm

A comprehensive web UI for Prysm!

Fuzz testing and resolving important bugs before we go to mainnet

Slasher improvements

Common slashing protection format for transporting keys between eth2 clients

Weak subjectivity sync
The best way to track progress over the next three months is by following the development team's public checklist.