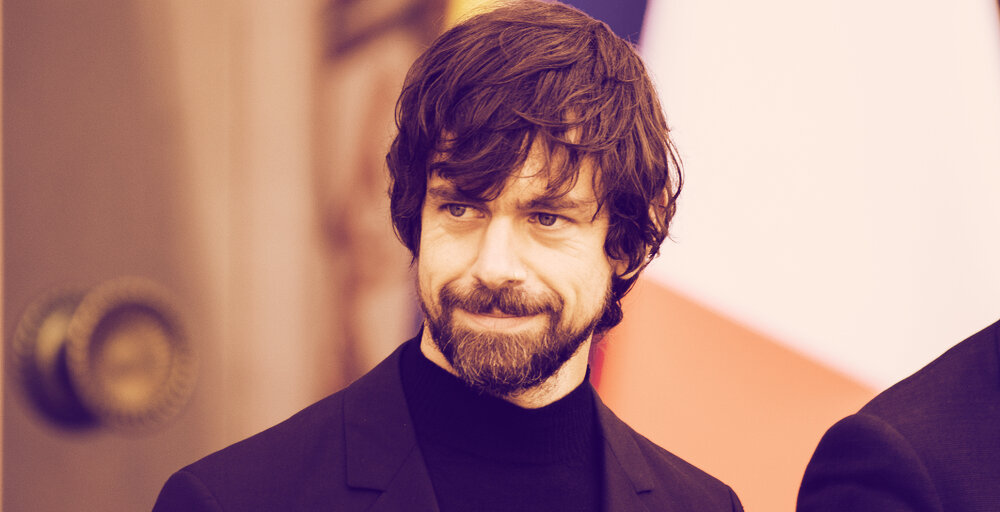 In brief
Twitter CEO Jack Dorsey discussed Twitter's decentralization initiative in an interview.
Blue Sky is a separate nonprofit that will develop the tech, and Twitter will be a client.
The team is still searching for a leader, Dorsey said.
Last December, Twitter CEO and co-founder Jack Dorsey tweeted that the company would start a new initiative called Blue Sky with the intention of creating a decentralized standard for social media—Twitter included.
There haven't been a lot of concrete details since then, but Dorsey—the noted Bitcoin enthusiast—broke down the social media giant's plan in a video interview during the Human Rights Foundation's Oslo Freedom Forum stream today. The news was first reported by CoinDesk.
In short: Blue Sky is separate from Twitter, it's about more than just Twitter, and it's still very early days.
"This is a completely separate nonprofit from [Twitter]," he explained. "This group will be tasked with building a protocol that we can use, but everyone else can use. And then we'll really focus on becoming a client of it, so that we can build a compelling service and business on top of a much larger corpus of conversation that anyone can access and anyone can contribute to."
Dorsey spoke of growing up in the early days of Usenet and Internet Relay Chat (IRC), which had a very decentralized feel, and that the problem of content discovery was ultimately addressed by centralized entities such as Google, Facebook, and Twitter itself. Now with blockchain technology, he sees an opportunity to pair a decentralized approach with better discovery tools.
"Blockchain and Bitcoin point to a future, point to a world where content exists forever—where it's permanent, where it doesn't go away, where it exists forever on every single node that's connected to it. What that means is the job of content hosting goes away," said Dorsey.
"The job of discovery is the most important thing, and we've had to really consider what that means for us as a company. What that means is we're not in the content hosting business anymore, we're in the discovery business."
He said that it will, in a way, help Twitter return to the early spirit of the service, when it felt more like a "movement" and things were simpler. "We want to get back to that, and we want to help the world get back to that as well," said Dorsey.
It sounds as though Blue Sky still needs to hire the team, however. Dorsey said that "we're going to hire five engineers and some folks to start building Twitter as a protocol," and specified that the team still needs a leader. Twitter CTO Parag Agrawal was originally announced as leader, but perhaps as the initiative has evolved and taken shape as a separate nonprofit organization, a dedicated leader is now desired.
Ultimately, Dorsey still sounds committed to the program and sees a grand vision for Blue Sky, but it's not yet known how quickly we can expect it to bear fruit for Twitter and its users.
"We need to become a client of something much bigger than us," he said during the interview. "We need to enable people to contribute to a public blockchain, and we need to enable people to be able to pull and see from that public blockchain as well. If we're able to do that, it's something that is really powerful, and something that I think speaks back to the power and the original intent of what the internet could be."