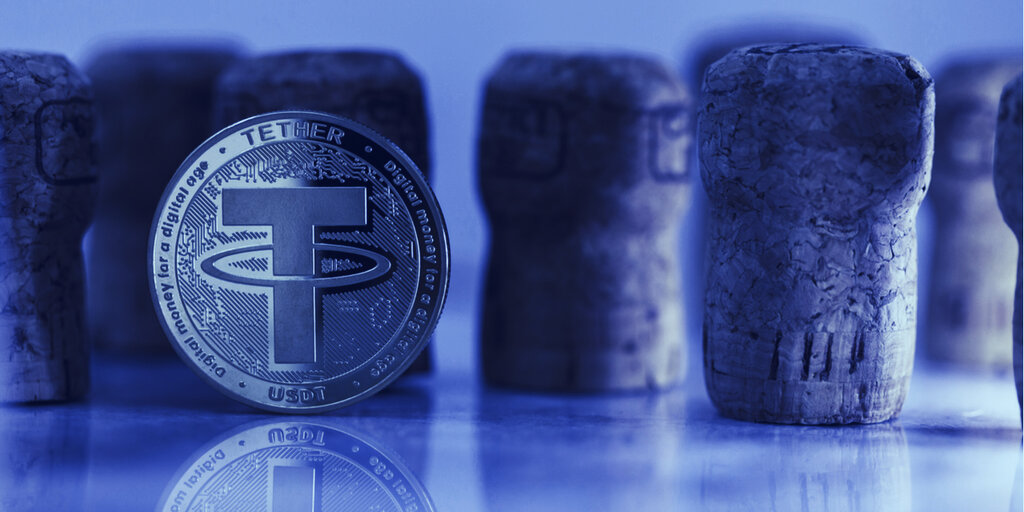 In brief
Tether has helped recover $1 million in lost stablecoins after a mistake sent them to an incorrect address.
Tether is able to perform such recoveries thanks to centralized control of the stablecoin platform.
Centralized control allows Tether and Coinbase-backed USDC to work with law enforcement officials to fight illegal activity.
Tether, by far the largest stablecoin provider in the cryptocurrency ecosystem, has long been chided for its centralized design. Now, that aspect of the business has shown its usefulness.
Tether CTO Paolo Ardoino announced via Twitter last Friday that Tether had returned $1 million worth of dollar-pegged Tether tokens to a group of Chinese traders who had sent the USDT to a wrong address. 
The $1 million was lost after a group of anonymous Chinese DeFi users sent the funds to a contract address associated with Swerve Finance, a recent clone of Curve Finance intended to launch and operate with a more equitable token distribution. The target address accepts several stablecoins as part of a DeFi stablecoin swap protocol but, to the chagrin of the traders, isn't set up to receive Tethers.
After Tether's support team confirmed that the original tokens could not be retrieved from the Swerve Finance contract, Tether "froze" that address, revoking the ability for Tethers to be sent or received from it and ensuring the lost tokens can't re-enter circulation. Should Swerve accept Tether at some point in the future, the receiving address can be replaced to accommodate user deposits.
Tether's move injects an interesting angle to the debate over centralization in DeFi and crypto in general, casting a positive light over what is more often seen as a dark aspect of the growing stablecoin market.
Stablecoins are digital assets pegged to another asset, in this case the US dollar, that seek to prevent large price swings endemic to most cryptocurrencies. Stablecoins have become increasingly important in crypto circles over the course of 2020, with more than $14 billion Tether stablecoins in circulation and nearly $2 billion in combined value from other stablecoin options, like USDC.
USDC, another stablecoin backed by Coinbase and payment processor Circle, also uses a centralized design and has the capability to block addresses from transacting using USDC.
Both Tether and Centre, the entity technically in control of USDC, have revealed in the past that they work with law enforcement officials to track illegal activity using their stablecoins, and that those activities account for most of the address-blocking and other activity enabled through centralized control of their respective platforms.
There's no question the type of banning and refund capabilities recently exercised by Tether go against the permissionless, decentralized ethos of the wider blockchain community. But in this instance, some traders are no doubt grateful for the break from tradition, and it seems likely such rescue requests will continue if the alternative is million-dollar losses.