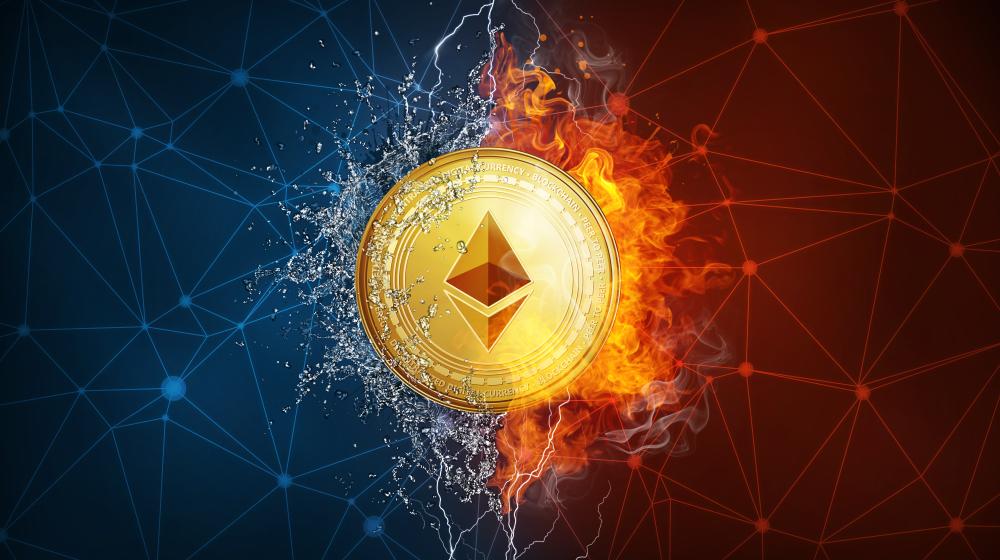 The Ethereum-based DeFi market continues to grow rapidly reaching a new all-time high of $13,25 billion.
The German platform Bitwala enables an easy and fast entry into the DeFi market.
---
The DeFi market is currently experiencing an extreme boom with numerous projects such as Uniswap or yearn.Finance, which are increasing in price by up to 1,800% within a few days, thus generating substantial profits for investors. According to the analysis platform Defipulse.com, the capital locked up in Ethereum DeFi applications has risen to a new historic all-time high of $13,25 billion.
The decentralized finance market has great profit potential, but it is not always easy to find a suitable provider to invest in the DeFi sector. One possibility to enter the DeFi market quickly and easily is the German platform Bitwala.
Enter the DeFi market quickly and easily with Bitwala
Bitwala offers users the possibility to link a Bitcoin or Ethereum Wallet directly to a German bank account. This allows all customers of the platform to invest in the crypto market without any complicated transfer and registration processes. In addition, Bitwala can be used to import Ether into MetaMask to have access to all DeFi protocols. We explain below how this works in detail.
The first step is to register an account on the Bitwala platform. Via this link* you will receive a sign up bonus of 20€ for your first trade. First you need to visit the official Bitwala website and then follow the steps below:
Create and set up a Bitwala account.
Set up an Ethereum Wallet.
Buy ether on Bitwala or send it from another wallet to Bitwala.
In the second step, the Ethereum wallet must be connected to MetaMask (DeFi Wallet). To interact with DeFi smart contracts, the ETH Wallet must be imported from Bitwala into MetaMask. MetaMask is a web wallet that can be used to interact with the ETH blockchain and to manage your private keys in the browser.
For the next step you have to the open the official MetaMask website (click here!) and download the extension for your browser. Instead of creating a new account, click on "Import Wallet". Now enter the seed phrase of your Bitwala Ethereum wallet and return it to a safe place. Now choose a password and accept the MetaMask terms and conditions.
After that you should be able to see the full interface of MetaMask. To better explain the rest of the process, we will show you how to swap Ether into the stablecoin USDC on the decentralized Uniswap exchange and lend your USDC to earn interest with Aave.
Step 3: Swap Ether for USDC on Uniswap
Uniswap is a decentralized exchange based on the Ethereum blockchain. The exchange runs completely autonomously and becomes marketable through the use of smart contracts. Every user worldwide can access it and buy the offered tokens. In order to earn interest on the stablecoin USDC, you must first convert your ETH into USDC. To do this, you have to take the following steps:
Go to the website Uniswap and navigate to the trading pair ETH/USDC. This link will take you directly to the page.
Click on "Connect Wallet" to connect the MetaMask Wallet to Uniswap.
Enter how much ETH you want to exchange for USDC.
Click on "Swap". The transaction should now be confirmed quickly and MetaMask should open automatically.
Once the transaction is confirmed, you must open MetaMask and click "Add Token": This function can be found under the "Assets" tab. MetaMask only displays ETH Token balances that are manually added. So your tokens are not lost, they will only be displayed if you have successfully finished this step.
Step 4: Earn interest on Aave loans
Aave is an example we have chosen of how you can passively generate additional income by lending your capital. Aave is a protocol for decentralized finance, which allows you to borrow and lend money. Aave works similarly to a bank, which grants a loan to users and charges interest on it.
However, with Aave, all ownership rights are governed by smart contracts and are therefore completely decentralized. The protocol regulates all day-to-day operations such as interest rates or loan payments. The protocol also ensures that all loans are repaid and can be withdrawn at any time. In order to use Aave, you must follow these steps:
Visit the official website of Aave. Just click on this link.
Now connect your MetaMask Wallet to Aave.
Now click on USDC or select the asset you want to lend. Enter the amount of money you wish to lend and click on confirm.
As soon as the transaction is finally confirmed, your capital is locked and you start directly earning interest on it. You can check your balance as well as your earned interest at any time on the Aave Dashboard. You can also withdraw your capital at any time, but it is advisable to follow a long term strategy, as interest rates can be high, but will not make you rich overnight.
You will find more information and in-depth reviews of the DeFi sector on this site.