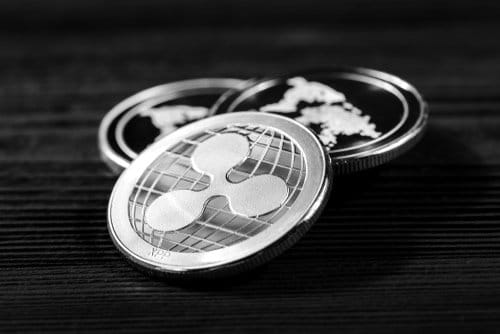 A lot of whale activity continues in the cryptocurrency market, and today, there is news that another whale has transferred 20 million XRP tokens from the decacorn Ripple blockchain. 10 million of these tokens were then sent to the Bitstamp ODL, from where a transfer of another 20 million XRP to an unnamed wallet occurred.
This sort of whale activity on Ripple tokens has had some impact on Ripple price, which continues to flounder as it obeys its correlated status with Bitcoin prices. These movements are the latest in a series of whale transfers that have been going on in the past one week, with former Ripple CTO Jed McCaleb's 5.7 million XRP transfer also listed as one of them. 
XRPL Monitor, a Twitter account that tracks whale activity on Ripple tokens, monitored these XRP token transfers. Ripple price currently stands at 0.24388, for a gain of 0.7% this week. 
Technical Outlook for Ripple Price
The weekly chart for the XRPUSD pair tracks Ripple price activity in the medium term. The large descending channel was breached when Ripple price climbed 33.64% in the week ended 27 July. What has happened since then is that a pullback to the broken channel border has occurred, but the expected bounce from this border has found it difficult breaking above the 0.24722 price level. Further upside will depend on the Ripple price bars being able to breach this resistance. If this is successful, then a move towards 0.28185 is to be expected. 0.30984 and 0.33146 are additional targets to the north. These moves will likely follow a similar recovery in Bitcoin prices. 
On the flip side, failure to breach the 0.24722 resistance may allow for a pullback towards 0.22329 or 0.21288, before the channel's upper border may be visible once more. If there is a decline in Bitcoin prices, this scenario may play out. 
Don't miss a beat! Follow us on Telegram and Twitter.
Ripple Price Daily Chart
More content