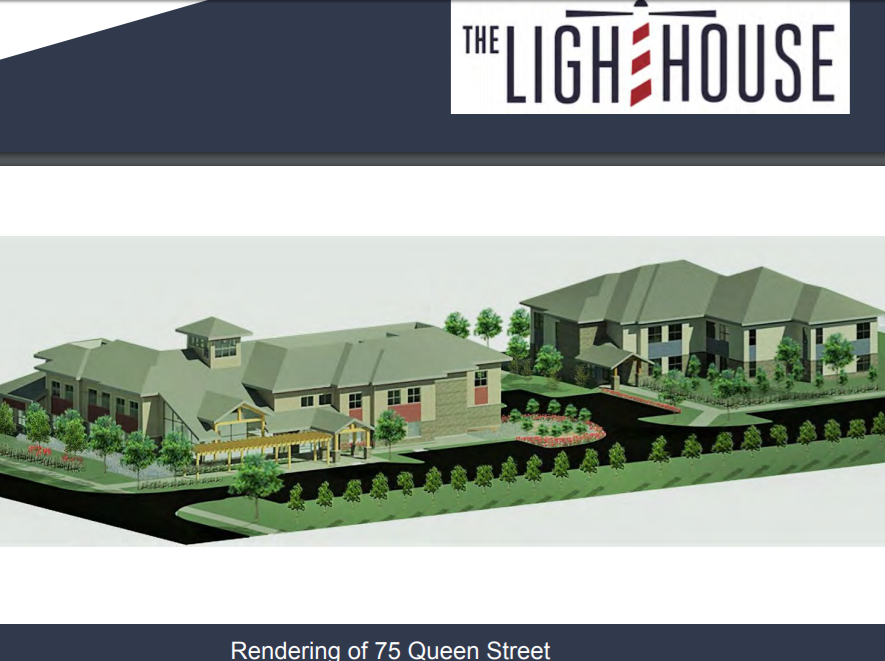 Local group votes to support Building Hope with 'incredible' $35,800 donation that gives effort 'a nice boost,' says campaign official
Another ripple of kindness is washing over the community thanks to a local group's latest donation.
The Orillia chapter of Ripple of Kindness announced Building Hope as the latest recipient of its donation, worth $35,800.
"It's a vital service, which has unfortunately become evident," said Amber McGarvey-Moreland, who founded the Orillia chapter with Raquel Ness.
Building Hope is an ongoing campaign that will see a homeless shelter, services hub and supportive housing built on Queen Street.
"It was our time to get on board," McGarvey-Moreland said of Ripple of Kindness. "This global pandemic is greatly affecting our population. More people are becoming vulnerable."
The group consists of 179 women who commit to donating $200 each, twice per year. Members nominate charities and then vote on who will receive the money. Seventeen organizations were nominated for the latest round.
Linda Goodall, executive director of the Lighthouse Soup Kitchen and Shelter, which is behind the Building Hope campaign, said it was "incredible" to be chosen as the recipient.
"It's not only $35,800 going toward the campaign, but it shows 179 members have gotten behind Building Hope and what we're doing," she said. "We've always known homelessness is an issue, but we're experiencing it now, with COVID, on much bigger levels, so it's definitely going to a good cause."
Ripple of Kindness gives members an opportunity to learn about various causes in the community, which, appropriately, can lead to a ripple effect of support.
"The concept behind Ripple of Kindness is it brings people together, and that can have a huge impact," Goodall said. "Thank you to every member of Ripple of Kindness and thank you to Amber and Raquel for bringing Ripple of Kindness to Orillia."
Lynn Thomas, development co-ordinator with Building Hope, said the donation gives the campaign "a nice boost."
"It pushes us under that $1.3 million," she said of the amount left to be raised.
The majority of the money will go toward capital costs, though a portion will go toward the purchase of a legacy brick paver that will recognize the Ripple of Kindness contribution on the "inspiration walkway" at the new facility.
Those bricks are available for purchase until Wednesday. They are available at Home Hardware and OTD Building Supplies, as well as on the Building Hope website. More information about the second annual Building Hope gala, scheduled for June 12, can also be found on the website.
Ripple of Kindness is always accepting new members. More information can be found on its Facebook page.
McGarvey-Moreland understands not everyone can afford to donate $200 twice a year.
"You don't need to become a member to make a difference in your community," she said, noting spreading awareness about local causes and Ripple of Kindness also goes a long way.