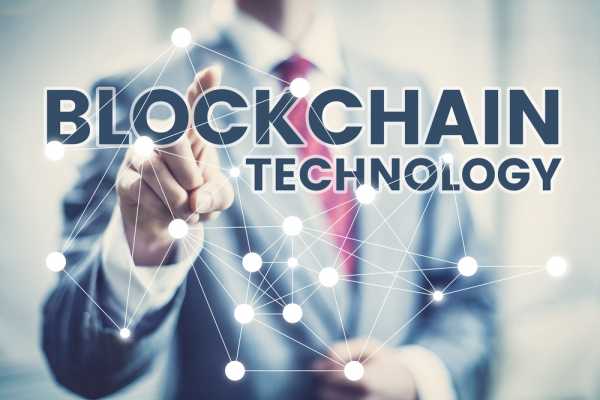 The ability to implement AML, transactional fraud detection, and compliance programs
The ability to include key management and security solutions for digital asset custody
The ability to access aggregated multi-chain digital asset data from a single source API
"Blockset's success so far has come from our unmatched ability to simplify highly-technical problems in a reliable, scalable way for the enterprise," said Adam Traidman, CEO and Co-Founder of BRD. "These new partnerships with CipherTrace, Unbound Tech, Elliptic, and Chainalysis represent our commitment to expanding that ability into a comprehensive set of end-to-end solutions to support a wide range of enterprise blockchain initiatives, all while upholding the highest standards of data integrity and security."
Blockset's new roster of partners includes CipherTrace, the cryptocurrency intelligence company; Unbound Tech, the global leader in cryptographic key management and protection; Elliptic, the provider of crypto-asset risk management solutions; and Chainalysis, the blockchain analysis company.
"Since its launch earlier this year, Blockset has set the pace as a leading blockchain data platform, and has assembled a roster of highly renowned enterprise partners in an impressively compressed timeframe," said Dave Jevans, CEO of CipherTrace. "What the industry needs is tighter integration of capabilities, and we couldn't be happier to align with Blockset and its vision of enterprise blockchain accessibility. Blockset's reliability paired with our intelligence platform makes for an extremely robust compliance offering."
The Blockset-CipherTrace partnership offers expansion beyond AML, transactional fraud detection, and cryptocurrency intelligence for banks, OTC desks, and other financial institutions, but also ensures full compliance with Travel Rule requirements in place. Given that BRD is part of PayID and the TRISA, the CipherTrace-led Trave Rule initiative, and the fact that CipherTrace is the compliance layer for PayID, Blockset offers leading and forward-thinking compliance offerings.
Blockset will also partner with Chainalysis, the leading blockchain analysis provider in the industry. The integration will utilize Chainalysis KYT (Know Your Transaction), the AML compliance solution for monitoring cryptocurrency transactions, composed of real-time screening, case management, and enhanced due diligence. Chainalysis will ultimately enable Blockset's clients, namely financial institutions, government agencies, and cryptocurrency businesses, to monitor large volumes of cryptocurrency activity and identify high-risk transactions on a continuous basis. With real-time alerts, the partnership will allow compliance teams to focus on the most urgent transactions and fulfill their regulatory obligations to report suspicious activity.
To round off the comprehensive Blockset offering, Unbound Tech acts as the official partner to enable the deployment of industry-leading custody solutions. Thanks to Unbound Tech's cryptographic expertise and use of multi-party computation (MPC) to secure keys on any device, institutions can ensure that company and user funds are stored with industry-leading security.
"There's been significant demand from Unbound Tech's clients for something like Blockset's integration capabilities," said Yehuda Lindell, CEO and Co-Founder of Unbound Tech. "I'm delighted to extend the power of Blockset's dynamic suite of tools to our customers. We also look forward to putting our own unique security cryptographic acumen to work, as part of a broader, collaborative effort to drive enterprise adoption."
"When a company wants a blockchain solution, it's usually for a specific purpose, but they quickly find other use cases for the technology, which necessitates expertise and scalability" continued Traidman. "Our aim is to be a single, cost-effective, and sturdy backbone of an enterprise blockchain system upon which institutions will build for the future."
To discover how Blockset by BRD can be used to build enterprise-grade blockchain solutions, please visit www.blockset.com. For general information, please visit www.BRD.com.
---
About BRD
BRD is a global company that's bringing blockchain-enabled financial services to the mobile generation – providing consumers with the simplest and most secure way to buy and protect bitcoin and other cryptocurrencies. BRD is also the maker of Blockset, a new hosted blockchain infrastructure platform for large enterprises. Launched in 2015, and headquartered in Zurich, Switzerland, BRD is a venture-backed company that has raised $56 million USD from SBI Holdings, Ripple, and other top investors focused on banking, FinTech, and blockchain. BRD's crypto apps are available for both iOS and Android in 170 countries.
With over 5 million customers worldwide, BRD has accumulated an estimated $6 billion USD of crypto assets under protection and is one of the fastest-growing blockchain-enabled finance apps for everyday consumers. Blockset has already amassed an impressive roster of over 20 financial titans that are already evaluating Blockset in a private pre-release program, including SBI Holdings, PayPal, KPMG, and Ripple's developer initiative Xpring.
About CipherTrace
CipherTrace develops cryptocurrency anti-money laundering, cryptocurrency forensics, blockchain threat intelligence and regulatory monitoring solutions. Leading exchanges, banks, investigators, regulators and digital asset businesses use CipherTrace to trace transaction flows and comply with regulatory anti-money laundering requirements, fostering trust in the cryptocurrency economy. For more information, visit: www.ciphertrace.com and follow them on Twitter and LinkedIn.
About Unbound Tech
In a world moving towards everything encrypted, signed, and authenticated, secure and operationally efficient cryptographic infrastructure is an absolute must for enterprises. Unbound Tech's solutions leverage the latest in MPC technology and have been selected to secure many of the world's largest banks and Fortune 500 companies. With a headquarters in Tel Aviv and an international headquarters in New York, Unbound Tech and its NextGen Key Orchestration Platform provides the cryptographic infrastructure to enable enterprises worldwide to easily secure and manage all their information and digital assets. Learn more at www.unboundtech.com and follow us on LinkedIn, Twitter, and Facebook.
About Elliptic
Elliptic is the global leader in crypto-asset risk management solutions for crypto-asset businesses and financial institutions worldwide. Backed by SBI Group, AlbionVC, SignalFire, Octopus Ventures, and Santander Innoventures, Elliptic has assessed risks on transactions worth several trillion dollars, uncovering activities related to money laundering, terrorist fundraising, fraud, and other financial crimes. Elliptic is headquartered in London with offices in New York, Singapore, and Tokyo. To learn more, visit www.elliptic.co and follow us on LinkedIn and Twitter.
About Chainalysis
Chainalysis is the blockchain analysis company providing data and analysis to government agencies, exchanges, and financial institutions across 40 countries. Our investigation and compliance tools, education, and support create transparency across blockchains so our customers can engage confidently with cryptocurrency. Backed by Accel, Benchmark, and other leading names in venture capital, Chainalysis builds trust in blockchains. For more information, visit www.chainalysis.com.