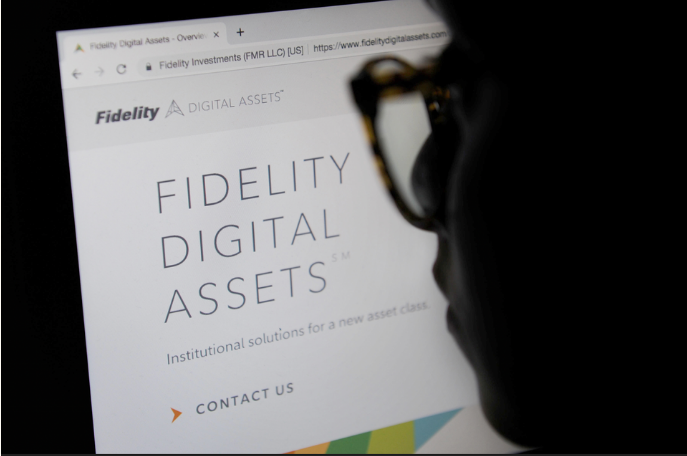 A leaked email reveals that Fidelity Digital Assets will offer not only Bitcoin (BTC) but also Ethereum (ETH) to its institutional clients starting October 28. The email was reportedly sent to clients.
Fidelity Digital Assets is part of one of the most well-known asset managers in the world, Fidelity Investments. The giant oversees assets under management (AUM) of more than $4.5 trillion.
The subsidiary has now changed its mind on Ethereum. While it said last year that demand from institutional investors was too small, Fidelity Digital Assets is now doing an u-turn.
The leaked email states that "investors will be able to buy, sell, and transfer Ether, accessing the same operational excellence, robust security, and dedicated client service model provided for Bitcoin investments today".
"With the Ethereum merge completed, many investors are looking at Ethereum through a new lens", Fidelity Digital Assets continues.
Fidelity Driving Ethereum And Bitcoin Adoption
The news comes after it was announced just last week that Fidelity Brokerage Services LLC has launched its new Ethereum Index Fund. As revealed in an SEC filing, the sale launched on Sept. 26. Within the first couple of days, the fund already generated $5 million in investments, according to an Oct. 4 report.
Moreover, Fidelity and its subsidiaries have long been a strong driver of Bitcoin adoption. As recently as September, rumors surfaced that Fidelity could soon allow its 34 million retail investors to trade Bitcoin.
Galaxy Digital CEO Mike Novogratz said at the SALT Forum in New York that Fidelity could offer Bitcoin trading via its brokerage platform. The Wall Street Journal cited Novogratz:
A bird told me, a little bird in my ear, told me Fidelity is going to shift its retail customers into crypto soon enough. I hope that bird is right.
In April, Fidelity announced plans to allow 401(k) retirement account holders to invest directly in Bitcoin.
Fidelity Digital Assets has also partnered with Citadel Securities, Charles Schwab, Paradigm, Sequoia Capital, and other funders to form a consortium which is building a new crypto exchange called EDX Markets (EDXM). Their aim is to offer a better platform than current crypto exchanges by being more scalable and using a network of digital custodians.
In March Fidelity Exchange Traded Products GmbH, one of the financial giant's European subsidiaries, joined SIX Swiss Exchange as a new issuer of Exchange Traded Products (ETPs). Both partners listed two new Bitcoin ETPs to increase the choice of crypto products on the Swiss stock exchange.
Despite the news, ETH's price remains below the 200 day moving average and is in neutral territory with an RSI of 43.