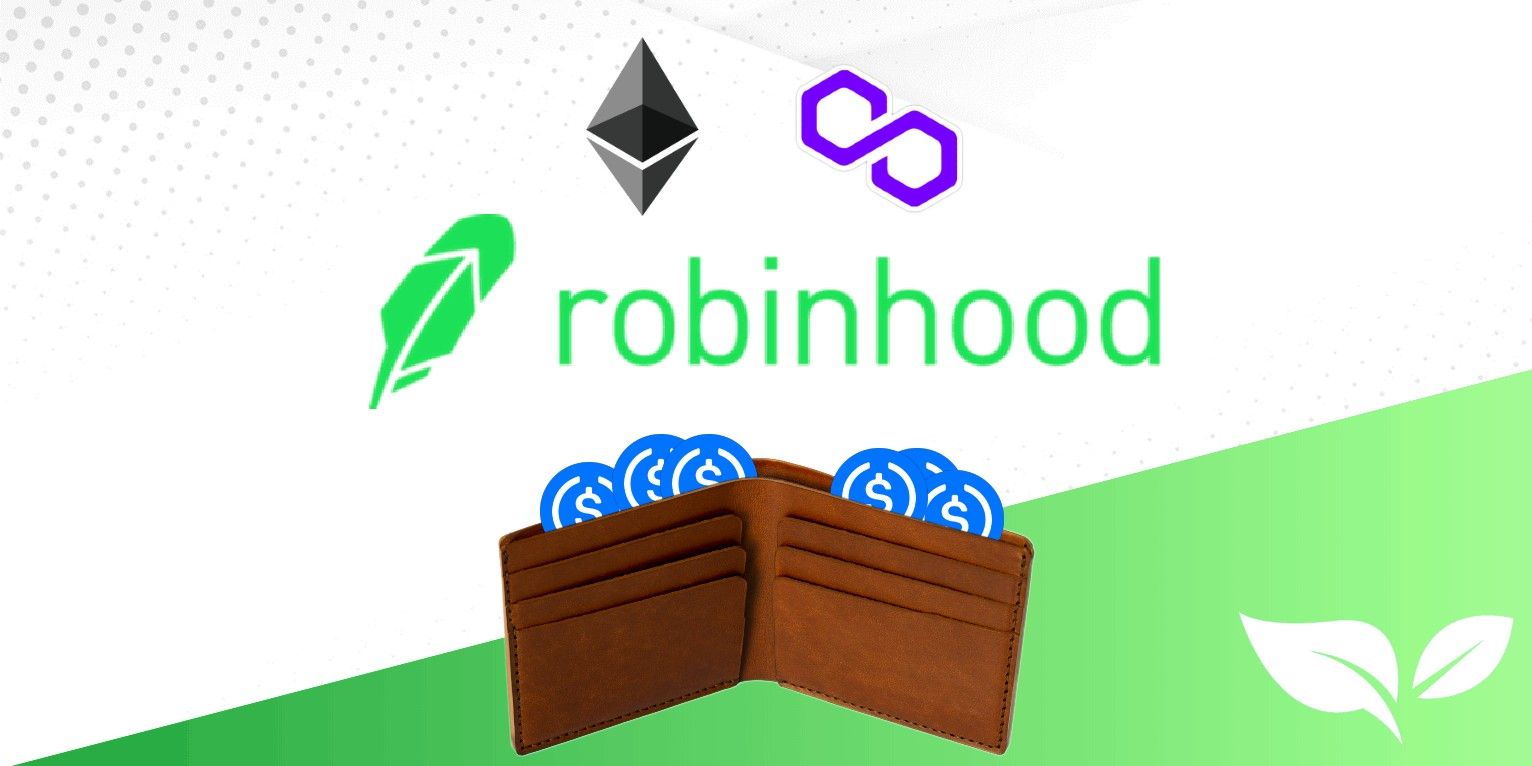 Robinhood is now trading USDC stablecoins on its platform and supports withdrawals to Ethereum and Polygon crypto wallets. While buying and holding USDC on Robinhood is a pointless strategy for investing (the price of USDC will never change), withdrawing it to a personal crypto wallet can be a smart move, as stablecoins are the lifeblood of DeFi and may one day (hopefully) become a widely accepted payment method by retailers.
Stablecoins are cryptocurrencies with a stable value that is fixed ('pegged') to a real-world asset, particularly dollars. Stablecoins allow users to transfer money to each other without a bank account, eliminate the risk of being locked out of a bank account due to suspicious activity, avoid a bank arbitrarily refusing to complete a transfer, prevent merchants from suffering credit card reversals, and are a lifesaver for individuals whose bank account was closed without warning or reason (a problem frequently faced by adult performers). While on-chain stablecoin uses are mostly limited to Decentralized Finance (DeFi) applications, this will change as retailers and banks begin accepting stablecoin payments.
Related: Robinhood Crypto's $30M Fine: What You Need To Know
On Sept. 20, Robinhood listed Circle's USDC stablecoin on its platform with support for withdrawals to Ethereum and Polygon crypto wallets. Robinhood chose USDC due to its stellar reputation and regulatory compliance, as opposed to Tether's USDT, which has suffered many controversies over the years (including regulatory lawsuits). Transferring dollars from a bank account to a crypto wallet through Robinhood is accomplished through buying and withdrawing USDC, which works exactly the same as withdrawing ETH and other Ethereum cryptocurrencies. Conveniently, when withdrawing USDC from Robinhood, Ethereum/Polygon blockchain gas fees are charged in USDC instead of ETH or MATIC, so the user does not need to hold ETH or MATIC to withdraw their USDC from Robinhood.
Transferring Dollars To A Crypto Wallet
To transfer money from a bank account to an Ethereum/Polygon wallet through Robinhood, users must first own an Ethereum wallet, which is free to set up using the popular Metamask Web3 browser extension. Next, users must complete Robinhood's KYC/AML verification and set up 2-factor authentication, which is discussed in detail in Robinhood's help section. Once these two prerequisites are met, a Robinhood user is then able to purchase and withdraw USDC to their personal crypto wallet. To transfer money back to their bank account, the user must hold enough ETH/MATIC in their wallet to pay the gas fee, transfer the USDC back to their Robinhood account, sell it, and then withdraw the dollars to their bank account.
Using a crypto wallet to hold USDC gives users the ability to be their own bank, but it is also a much bigger responsibility with zero protections if their wallet's private key is leaked or if they suffer a phishing scam. That is where hardware crypto wallets (or "cold wallets") are useful, as they prevent hackers from using viruses to steal a browser wallet's private key, though they can't protect against phishing scams. For the best security, the hardware wallet's address should never be shared publicly, nor should it ever interact with any crypto wallet the user shared on social media, as doing so will permanently link the hardware wallet to the user and could potentially expose them to risk of robbery (if their holdings are large enough).
Now that users can buy and sell USDC on Robinhood, it is possible to use Robinhood as an on-ramp for moving dollars on or off Ethereum/Polygon, which opens the door for allowing people to be their own banks and use their money in Web3 decentralized applications. Until banks begin supporting stablecoins, cryptocurrency exchanges like Robinhood and Coinbase will remain the most cost-effective way to transfer money between Web2 bank accounts and Web3 crypto wallets. While self-custody for cryptocurrencies and stablecoins carries a responsibility that many people won't care to take on at this time, those who are up to the task (or who don't have a choice) can now use Robinhood to transfer money to their Ethereum/Polygon crypto wallet.
Source: Robinhood/Twitter, Robinhood, Metamask