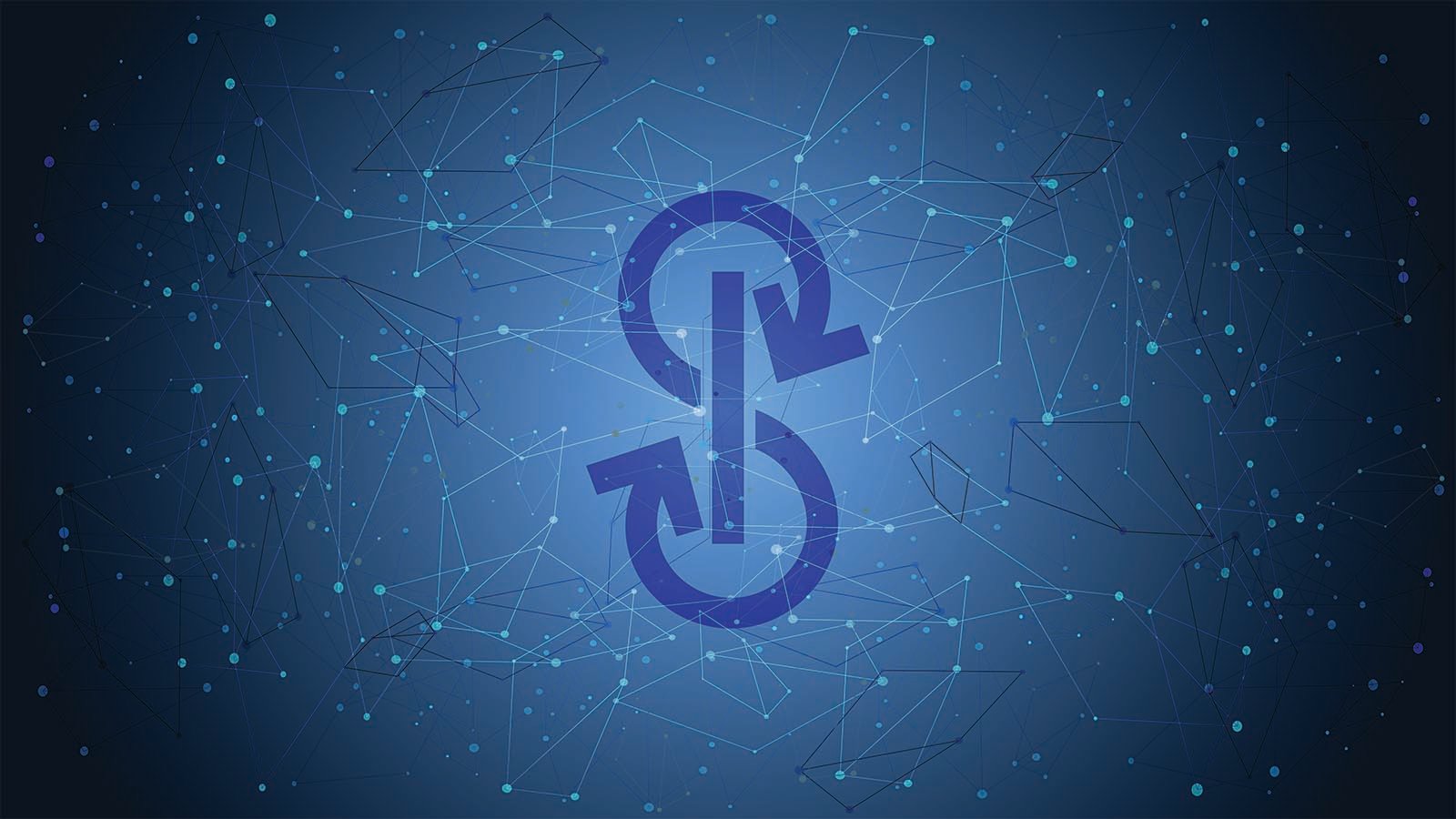 After the recent wave of crypto panic selling, what's next for Polygon (CCC:MATIC-USD)? Before the crash on May 19, this altcoin was benefiting greatly from investors cycling out of Bitcoin (CCC:BTC-USD).
But like other altcoins gaining in popularity, such as Ethereum (CCC:ETH-USD) and Cardano (CCC:ADA-USD), MATIC was not immune to Wednesday's volatility. Polygon coin started off the day trading for around $2.45, then fell to prices near $1.38 as the panic intensified. Since then, it's partially recovered, and as of this writing changes hands for around $1.75.
It's too early to tell whether the crash is a one-time event or the cryptocurrency bubble has popped for good. But after the dust settles, the altcoin has the potential to gain in the coming years.
Some cryptocurrency users have noticed Polygon's advantages over Ethereum in transactions. As more users discover its appeal, increased interest in Polygon could raise the price of its native coin.
This could also attract inflows from crypto speculators. As they move out of Bitcoin, they may be looking for new opportunities with greater long-term upside potential. That's not to say MATIC isn't a high-risk play. But while its surge in usage is too new to be a trend, Polygon coin is worth considering in the aftermath of the crypto meltdown.
Polygon Coin Has the Advantage in DeFi Transactions
Polygon, formerly known as Matic Network, isn't a new kid on the block. Launched in 2017, it came about during the mad-rush into crypto in the late-2010s. But after riding out the subsequent crypto crash of 2018-2019, MATIC has taken off.
Polygon's success is linked to its advantages in Decentralized Finance (DeFi) transactions. Users see it as a way to get around Ethereum's high gas fees. Additionally, transactions with MATIC use less computing power. When compared with Ethereum, which has scaling issues along with their high fees, Polygon comes out on top. As a result, several crypto lenders and DeFi platforms have set up sidechains on Polygon's network.
So what do these advantages mean for MATIC prices? Again, it's similar to what we're seeing with Cardano. Polygon coin's utility makes it more favorable in users' eyes, which attracts inflows. Said inflows are driving prices of its native coin higher.
And where the prospect of continually rising prices goes, those who trade cryptos rather than use them will follow. Instead of cashing out, crypto investors are rotating out of established names and into up-and-coming altcoins. In that situation, Polygon stands to benefit.
Investors Are Leaving Established Crypto for Newcomers
The narrative around Bitcoin is starting to shift. Previously, it was seen as the crypto equivalent to gold. As the first cryptocurrency, Bitcoin was expected to remain more valuable than other altcoins — both in terms of price and market capitalization.
But now some have argued otherwise, like one Bloomberg commentator  who said it could wind up being the "AOL of the crypto age." Comparing the crypto boom to the dot-com bubble, the commentator made the case that BTC could end up like that internet early mover and lose out to new cryptocurrencies over time.
What does that mean for the price of Polygon coin? As market participants get out of BTC, but don't necessarily cash out of crypto, names like MATIC stand to gain from the rotation. However, that doesn't mean you should expect more parabolic moves in the near-term.
But in the coming months and years, as Polygon gains wider usage, inflows from altcoin investors and traders will follow. That's how things played out with Ethereum, and how things are starting to play out with Cardano.
Risky, But Worth Considering Once the Dust Settles
Polygon may benefit as an up-and-coming crypto in the trader cycle as Bitcoin becomes a dinosaur. But there's no guarantee that MATIC is safe from future declines.
Cryptocurrencies could still move lower across the board, as newcomers to this asset class may be scared off by the volatility. Additionally, while Polygon is growing in usage now, that may not be the case down the road. And if it's showing signs of peaking, there's going to be less interest in Polygon's native coin.
Approach MATIC cautiously. But while its platform is widely used in DeFi and crypto investors cycle out of Bitcoin, keep MATIC on your radar.
On the date of publication, Thomas Niel held long positions in Bitcoin and Ethereum. He did not have (either directly or indirectly) any positions in the securities mentioned in this article. The opinions expressed in this article are those of the writer, subject to the InvestorPlace.com Publishing Guidelines.
Thomas Niel, contributor for InvestorPlace.com, has been writing single-stock analysis for web-based publications since 2016.