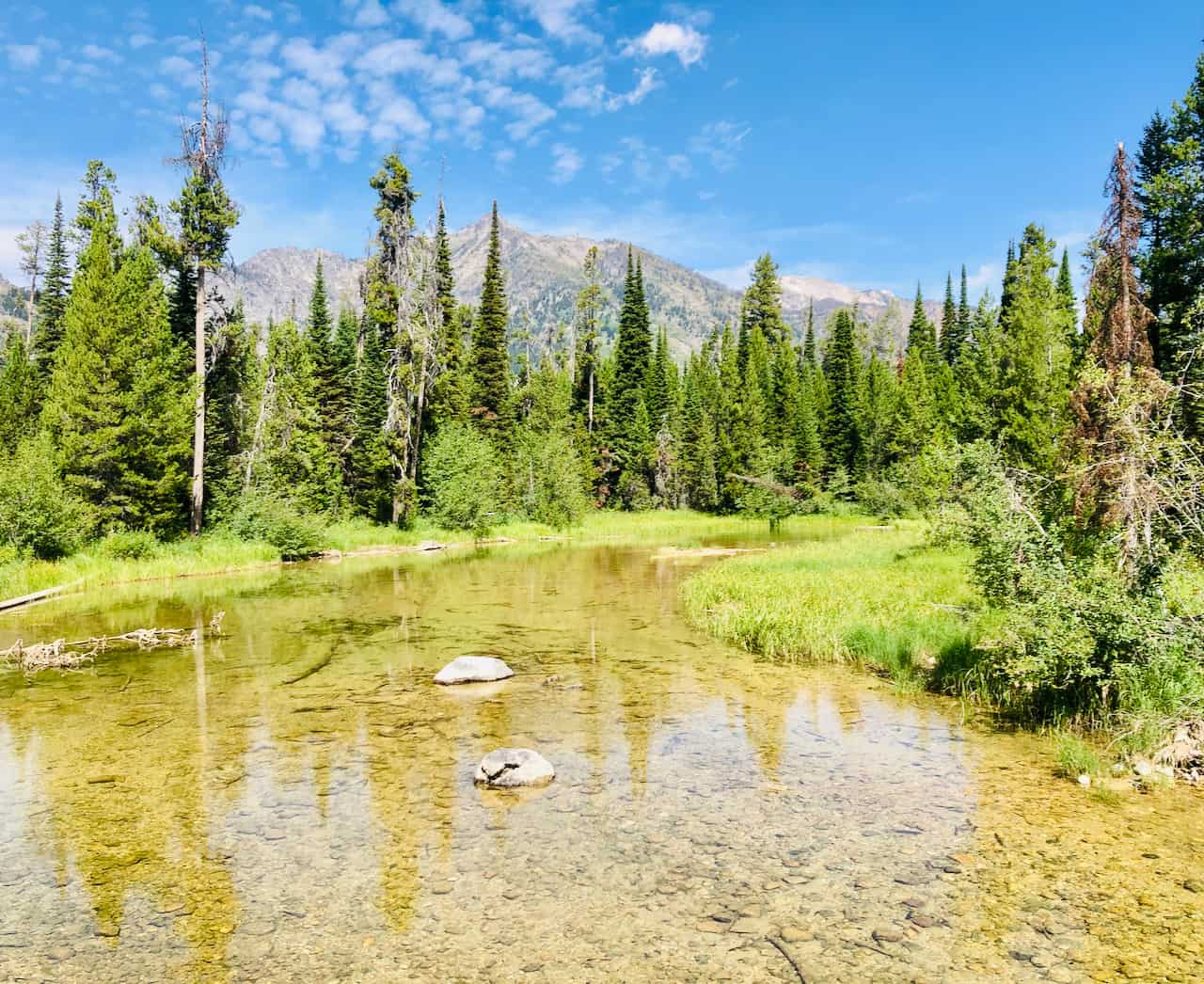 Wyoming is one of several US states that does not assess a state income tax. In the past few years, there has been an exodus of both individuals and companies to these business-friendly states as people vote with their feet.
Wyoming is also one of the most beautiful states in the US with amazing national parks, world-class skiing, and an outdoor lifestyle that has gained appeal in a world infused with COVID. The fact that technology has evolved to the point that many people can work just about anywhere means a good segment of the population is no longer tethered to the cubicle.
New York City for one. Giga high taxes, rising rates of crime, COVID-19, and an utterly incompetent mayor have combined to terrify the most ardent New Yorker.
California is another loser as people flee high taxes, crime, and problematic forest fires. Beaches and sunshine can only take you so far, I guess.
Wyoming, on the other hand, has not only been business-friendly when it comes to taxes and regulations it has also established itself as a jurisdiction of preference when it comes to blockchain technology.
In fact, early this month it was reported that Kraken has been granted a bank charter – the first Special Purpose Depository Institution (SPDI).
The one-two punch of low taxes and business-friendly regulations may be working. A recent tweet from top blockchain advocate and Wyoming resident Caitlin Long claimed new business registrations in the state of Wyoming are up a whopping 75% year to date. That's pretty impressive.
HOLY COW–new biz entity registrations at #Wyoming Secretary of State's office are UP 75% ytd. That's a huge spike! I hear a giant sucking sound of businesses moving to Wyoming–prob a combination of massive escape from business-unfriendly states+our favorable #blockchain laws.🤠 pic.twitter.com/Y1iOQ1934Q

— Caitlin Long 🔑 (@CaitlinLong_) September 24, 2020
Crowdfund Insider reached out to Long for more perspective as to whether this was due to blockchain firms or just businesses in general.
Long had this to say:
"It's hard to pinpoint the exact causes, as Secretary Buchanan said yesterday, but there's no question blockchain has contributed. A simple scan of tweets about Wyoming in the past few months confirms this—there has been a marked increase in the number of people disclosing that they're moving their company to Wyoming, or registering it here."
Long shared a list of Tweets from digital asset industry folks moving to Wyoming, something the Governor is supporting.
Thanks to @SenatorDriskill @Tyler_Lindholm @JaredSOlsen @rothfuss and @CaitlinLong_ & Albert Forkner who all played a role in creating a solid and effective regulatory environment. Wyoming is taking its rightful place globally as a fintech leader.

— Governor Mark Gordon (@GovernorGordon) September 16, 2020
Long also reported that some smaller banks are looking to re-domicile in Wyoming as high corporate income taxes plus a hostile regulatory climate has driven them out of their home states.
HEARING TESTIMONY from #Wyoming Banking Div at WY #Blockchain&#Fintech Select Committee–3 community banks want to re-domicile from their current states into WY, driven out of home states by high corp income taxes+hostile regulatory climate, & attracted by WY's fintech-fwd laws🤠 pic.twitter.com/cCeOu5G5k0

— Caitlin Long 🔑 (@CaitlinLong_) September 24, 2020
So why don't states like New Jersey, Illinois, New York, and California simply become more competitive, lower their tax rates and roll out the welcome mat to businesses?
Well, it's not that easy for state governments to cut that type of revenue pipeline and reduce red tape, at least in the short run. In the long run, it may be too late.