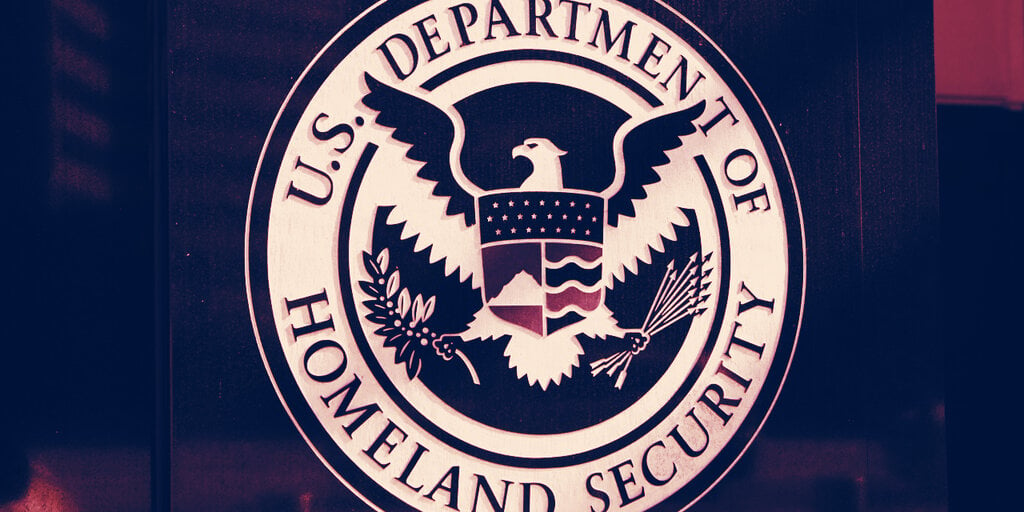 In brief
CipherTrace claims to have built a Monero (XMR) tracking toolset.
The tools were created for the US Department of Homeland Security.
CipherTrace paints it as a positive for XMR by adding legitimacy to the privacy coin.
Cryptocurrency intelligence firm CipherTrace announced today that it has developed a toolset for tracing Monero (XMR) transactions—and that it has done so at the behest of the United States Department of Homeland Security (DHS).
Monero has gained popularity for its privacy-centric design, making it the second most popular coin for dark web transactions after Bitcoin. However, CipherTrace claims that its tools will allow investigators to search, explore, and visualize Monero transactions.
According to CipherTrace, the firm spent a year working on the toolset, which was performed via a contract with the DHS Science & Technology Directorate. According to GovTribe, some $2.4 million was paid out to CipherTrace over the course of the contract, which was inked in 2018 and had a maximum potential value of $3.6 million.
While the tools were developed for the use of the DHS to track stolen or illegally used funds, CipherTrace suggests that crypto exchanges, trading desks, and investment funds will also benefit from knowing that they aren't accepting tainted funds—and that they remain in compliance with regulations.
Furthermore, CipherTrace plans on adding further functionality to the current version of the toolset, with features such as "entity transactions clustering, wallet identification, [and] exchange attribution" planned for the future.
And although today's announcement would seem to be a blow against Monero and the promise of privacy coins, CipherTrace paints it as a positive for the future of XMR—particularly given that it has been delisted from some exchanges.
"Analytics is crucial to the survival of privacy coins because, if they cannot evaluate risks, some governments could make transacting with privacy coins extremely difficult or ban them outright, like Japan," said CipherTrace CEO Dave Jevans, in a statement provided by the company.
"Several Korean Exchanges delisted privacy coins and, just last week, several Australian exchanges banned Monero and Zcash. As privacy advocates ourselves, our hope is that by developing capabilities for tracing Monero, we can help to ensure Monero's viability."
Jevans spoke with The Decrypt Daily host Matthew Aaron today, and shed some further light on how effective the tools actually are. According to Jevans, Monero tracing takes a different approach than Bitcoin tracing tools, and the results aren't quite as definite. Still, it gives law enforcement something that they can cross-reference with other data and resources to help conduct investigations.
"You can't be as deterministic as Bitcoin," he said. "In tracing Monero, it's really more of a probabilistic game. You can say: Well, I have 98% probability that this went from this address to this address, or 78%, or that type of thing. It takes a different approach, rather than [saying]: I'm going to guarantee everything is perfect…"
"We're not saying that we can identify individuals and we've never done that at CipherTrace. We don't identify individuals, names, addresses, any of that stuff," Jevans added. "What we do provide are tools for law enforcement, when there's legitimate crimes, to help them do investigations and then do their work to identify the individuals."
Editor's note: This article was updated after it was published to include comments from CipherTrace CEO Dave Jevans.