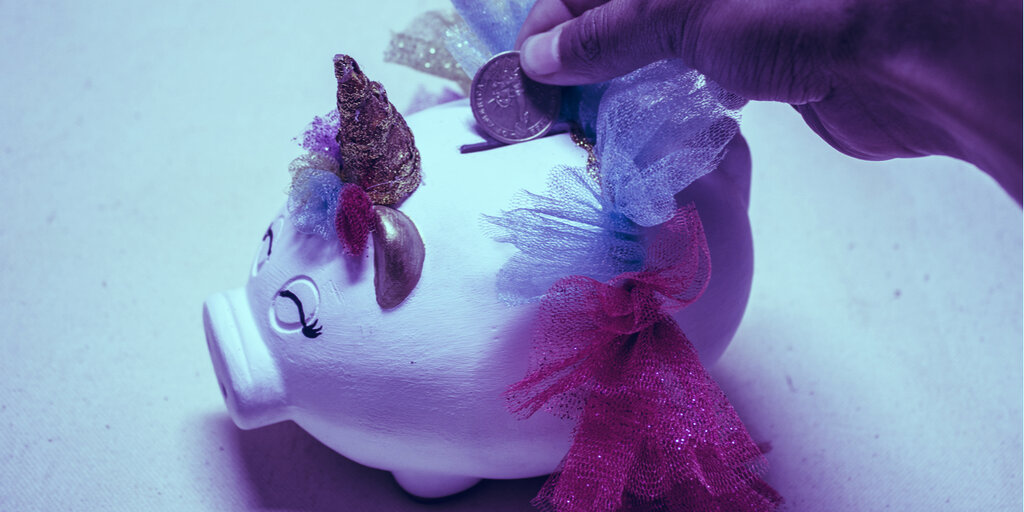 In brief
Total value locked in Uniswap contracts has shot up to nearly $1.6 billion, doubling in two days.
The increase was precipitated by Uniswap's release of distributed governance using the UNI token.
Cloned exchange competitor SushiSwap has seen TVL fall 30% in the same two day period.
Uniswap is back on top in the world of DeFi.
The immensely popular Ethereum-based decentralized exchange, which has shown tremendous growth in trading volume in recent months, has seen a huge boost in the amount of money flowing onto its platform after just launching its own governance token, UNI.
Prior, up-and-coming decentralized finance protocols such as Aave and Curve Finance had unseated it from the top of the "total value locked" charts on DeFi Pulse, a metrics site that tracks the industry. Now, just 48 hours removed from the launch of UNI, Uniswap has nearly doubled the amount of Ethereum locked over the last day. That figure now stands at roughly $1.6 billion worth of ETH.
Total value locked (TVL) is a metric commonly used to compare the relative popularity of different DeFi protocols, with more value locked translating roughly into where attention from the DeFi community is focused at a given time. DeFi is a catch-all term used to describe an emerging set of decentralized applications built on blockchains such as Ethereum. DeFi lets users take loans using digital asset holdings as collateral and earn interest and other rewards by locking cryptocurrencies in smart contracts that facilitate trading between different tokens and other financial operations.
Just two days ago, TVL on Uniswap totaled less than $750 million. It's more than doubled since then, much of the increase likely induced by the introduction of liquidity incentives, allowing users to receive UNI tokens in return for providing liquidity to designated pools on the decentralized exchange. The run-up back to the top of TVL charts is proof that while imitators like SushiSwap can clone protocols and offer reward schemes of their own, there's little substitute for established brand recognition, first-mover advantage, and perhaps most importantly, a legion of loyal users.
A growing number of DeFi projects have released governance tokens over the last few months including crypto loan platform Compound and token swap and indexing protocol Balancer. Governance tokens are a key component of decentralized or distributed governance, where the community of users and supporters of a given blockchain-based application use the tokens to vote on the direction and decisions for the project, including adding new features or paying community grants to fund additional research and development.
Governance tokens can be traded on the open market, and are often assigned value based on the earnings (in Uniswap's case, through trading fees) of the protocols they control.
Distribution of governance tokens has taken a variety of forms, with Uniswap's UNI release being the most recent. That release saw tokens initially worth more than $1,200 distributed to any wallet address that had interacted with Uniswap before September 1 (now worth more than $2,500), alongside additional rewards for users who had ever provided digital assets used to facilitate swapping between different tokens on the platform. 
The release also included allocations of 40% of UNI governance tokens for investors, advisors, and team members who helped build Uniswap set to vest over four years. The remaining 60% of governance tokens will be distributed to liquidity providers over the same four year period.
SushiSwap, a clone of Uniswap made possible by the public nature of smart contracts on the Ethereum blockchain, saw locked value rise to more than $1.4 billion after releasing a governance token scheme of their own, intended to draw trading volume and user liquidity away from Uniswap and onto their own platform. At the time, Uniswap had not yet released their own governance token or liquidity mining rewards. Following the UNI launch on Tuesday, value locked in SushiSwap's imitation exchange fell nearly 30% in just two days. That figure now stands at less than $525 million.
Uniswap's UNI release has been widely applauded by the DeFi community that had long awaited the distributed governance trend finding its way to the world's most popular decentralized exchange by volume. Now it's up to the Uniswap community to decide what comes next.
Disclaimer
The views and opinions expressed by the author are for informational purposes only and do not constitute financial, investment, or other advice.