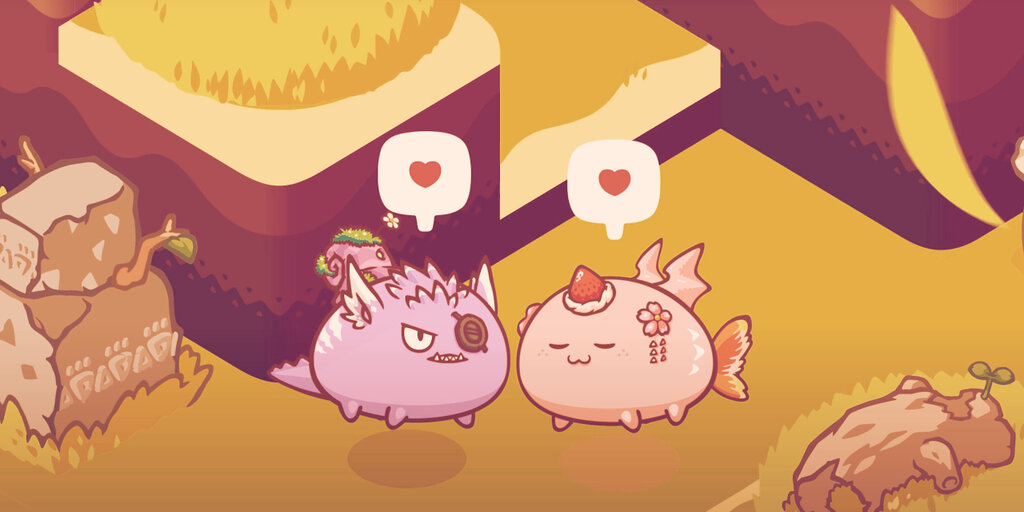 In brief
Five digital creatures, or "Axies," sold for over $160,000 on the blockchain game Axie Infinity yesterday.
Delphi Digital, which purchased the Axies, said NFTs derive their value from the scarcity and rarity of their underlying assets.
The firm said investors can even consider purchasing NFTs as part of a crypto portfolio, as they are somewhat uncorrelated from typical price volatility.
Delphi Digital, a cryptocurrency research and consulting firm, purchased five Ethereum non-fungible tokens (NFTs) for over $162,000 on the blockchain game Axie Infinity yesterday. It marked one of the most expensive NFT purchases ever.
Axie Infinity is a digital pet game that allows users to virtually train, raise, battle, and even breed with other fantasy creatures called "Axies." Every such Axie has a unique genetic markup, which in turn changes their in-game value.
And for Delphi Digital, Axies meant business. In periodic purchases on Thursday, the firm picked up five such Axie NFTs—like a "3 mystic" reptile Venom—and others for amounts ranging from 69.9 Ether (≈$24,128) to 150 Ether (≈$51,778).
But why pick up digital creatures for hundreds of thousands of dollars anyway?
"As the game increases in popularity, the value of these NFTs can also rise given their rarity and utility," Medio Demarco, co-founder of Delphi Digital, told Decrypt.
He added, "As 3-4 mystics, they're the rarest, most scarce Axies in the game. In the future, they're the only Axies that can evolve into legendaries. They can also be used to generate a yield from battling and breeding them."
In terms of scarcity, the so-called "Quad Mystic" type Axie that Delphi purchased was one of three ever made—out of an estimated 150,000 total Axies to ever be minted in the game.
But riding on the hopes of a future buyer turning up to purchase some of the legendary Axies is not the only draw. Anil Lulla, also one of Delphi's co-founders, said investors can even include the game's assets as part of a broader crypto portfolio.
"Bitcoin, Ethereum, and alts all go up and down together. Meanwhile, Axies are usually denominated in ETH and prices don't move alongside the rest of the market," Lulla said.
Meanwhile, Jiho Zirlin, the head of growth at Axie Infinity, told Decrypt that Axie NFTs are a type of status symbol in that part of the world. Their scarcity, aesthetics, and potential future utility, all attract buyers who may bid for higher prices for the Axies in the future, he added.
As for Delphi's mega-purchase, Zirlin commented, "This is a landmark moment that will be looked back on as turning point for the entire digital collectibles industry. Delphi spotted the potential for NFTs and Axie back in the summer of 2018 when we had less than 50 daily active users."
NFTs have been an emerging market in the crypto space in the past few weeks, despite games like Axie Infinity being around since 2018. However, digital Axies are not the only ones going under the NFT hammer and attracting big money. There's also an interested—and arguably wealthy—NFT market for "chad" cryptopunk memes…and even selfies.