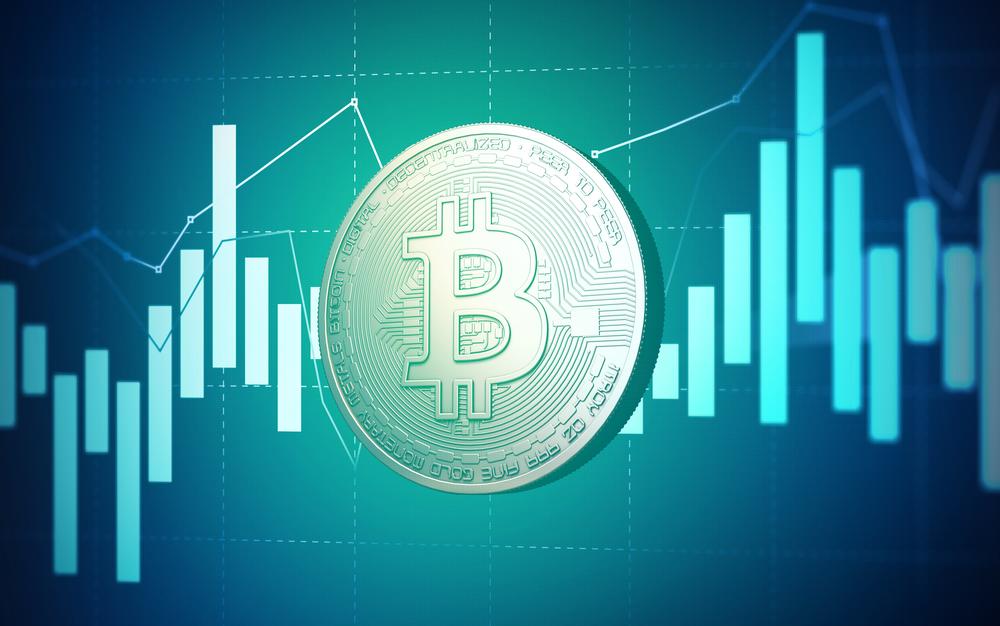 Source: Wit Olszweski – Shutterstock
Bitcoin has bounced off the $10,600 mark and continues to trend in a narrow price range above $10,000.

BTC must rise above $11,900 to start a new bull run.
---
Bitcoin managed to break through the resistance along the $10,500 mark yesterday, but after a short time has dropped back down to $10,200 and at the time of writing has stabilized at a price of $10,375. The market capitalization has fallen to $191.84 billion, the Bitcoin dominance is still 56.4%.
Blockroot founder and Bitcoin trader Josh Rager explains on Twitter that BTC closed above the support level of $10,173 USD for the second week in a row, laying a solid foundation. However, he believes that Bitcoin must rise above $11,900 again for BTC to launch a new bull run that is sustainable and of longer duration.
$BTC Weekly Close

Bitcoin closed above the $9940 to $10,173 level and held for the second week in a row

I want to see Bitcoin reclaim $11,900 and close above to be bullish

Until then, I remain neutral (leaning bullish) and will continue to trade altcoins at this time pic.twitter.com/VCGxzacgcm

— Josh Rager 📈 (@Josh_Rager) September 14, 2020
Big Chonis Trading describes that Bitcoin has broken through a rising wedge downwards and is currently trying to avoid a further correction. He states that BTC needs to attract more buyers in order to continue rising from the support zone along the $10,000 mark. Nevertheless, he is optimistic that Bitcoin can break the $11,000 mark in the coming weeks.
$BTC – rising wedge break down and underside backtest is currently rejecting #bitcoin pic.twitter.com/ShZ3AOZjoU

— Big Chonis Trading😷 (@BigChonis) September 13, 2020
Bitcoin Trader "Teddy" outlines that Bitcoin must overcome the strong resistance along the $10,600 mark before a new bull run can be started. The Bitcoin price has been moving sideways in the last few weeks, but without a clear trend. It urges caution and the use of prudent stop-loss orders, as Bitcoin could fall below the $10,000 mark at any time.
By the time the F1 Grand Prix is over, price better be above purple.$BTC pic.twitter.com/s9d1hUGlNa

— yTeddy (@TeddyCleps) September 13, 2020
"Byzantine General" states that many sell orders were placed at the $10,600 mark, this development was no surprise to him. He still believes that a further correction to the level of $10,100 is possible. If this support zone does not hold, Bitcoin could even drop to $9,000, but support has been confirmed several times in recent weeks, making this scenario rather unlikely, the analyst says.
As usual, liquidity levels is where it's at.

Liqs get taken, price dumps.

We just took some liqs again.
I can see this going back up from here, otherwise it maybe dumps a bit further to 10100.$BTC pic.twitter.com/tWbSLrFiwL

— Byzantine General (@ByzGeneral) September 13, 2020
Regardless of the price, Bitcoin's hashrate has risen to a new all-time high of just under 135 exahash per second. The hashrate indicates how much computing power the Bitcoin network has. The higher the hashrate, the more secure the Bitcoin blockchain is. Although the increase in the hashrate has no direct influence on the price, some experts see this as a bullish sign, as the miners could bet on a rising Bitcoin price.
Altcoins follow Bitcoin
The Altcoin market is also currently showing a sideways movement. Ethereum shows a minus of 4.9% to $368.57, XRP shows a minus of 3.0% to $0.24, Polkadot shows a minus of 3.0% and trades at $5.19, Chainlink is down 7.6% and trades at $11.80. Within the top 100 largest cryptocurrencies, Waves shows the largest increase with a price rise of 11.33%.
You can find our course overview of over 5,000 cryptocurrencies here.